In Memory
Larry Campbell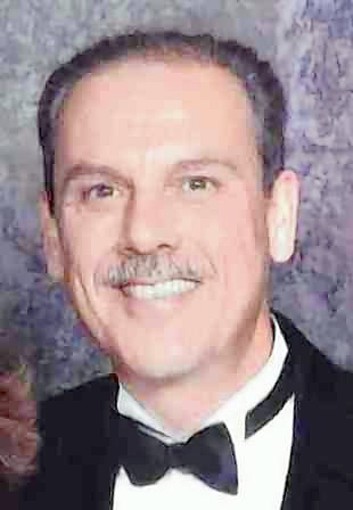 CAMPBELL, LAWRENCE WILFRID, age 58 of Longwood, passed away on Wednesday, January 25, 2012. He was born on November 14, 1953 in Toronto, Ontario Canada. He is survived by wife Iris; sons, Jason, Zach, Travis, Austin all of Longwood; Brother, David Campbell of Orlando; Sister, Arlene Walker of Tallahassee; Nieces, Meredith Walker and Kaitlin Campbell of Orlando; Nephew, Jared Walker of Tallahassee. A Memorial Service will be held 11 a.m. Tuesday, January 31, 2012 at the First Presbyterian Church of Maitland, 341 N. Orlando Ave., Maitland, Florida. The family requests In lieu of flowers, donations can be made to First Presbyterian Church of Maitland/Larry Campbell Memorial Foundation. Arrangements entrusted to DeGusipe Funeral Home & Crematory, Maitland Chapel. Please view and sign the guestbook at
www.degusipefuneralhome.com.
Published in the Orlando Sentinel on January 29, 2012
---
Larry Campbell: Darden executive was 'all about family and friends'
By Lauren Roth, Orlando Sentinel
4:23 p.m. EST, January 27, 2012
Four days before Christmas in 1984, Larry Campbell and his wife loaded up a U-Haul for a 2,747-mile move from Calgary, in Alberta, Canada, to Altamonte Springs to be near his sick father.
The Campbells built a life in Central Florida. They had four sons. And Larry enjoyed a 22-year career at Darden Restaurants.
Campbell, of Longwood, a senior vice president of finance at Darden, died Wednesday of myelofibrosis, a blood and bone marrow disorder. He was 58.
His wife, Iris, said their week-long international move, with a cat in the front seat and horrible weather along the way, was emblematic of her husband's sense of adventure and devotion to family.
"He was all about family and friends," she said, noting that her husband stayed in touch with friends from childhood.
A Canadian citizen, Campbell spent much of his youth in St. Petersburg, where his family moved from Toronto when he was four. He attended Florida State University for several years before finishing finance and accounting studies in 1977 at York University in Toronto, close to where his mother lived.
He met the former Iris Eby in 1981 when they were both working on the business side at Arthur Andersen LLP in Toronto. They married two years later.
When they first arrived in Florida without jobs, Campbell quickly landed a position as auditor at Deloitte, Haskins & Sells, the accounting firm now known as Deloitte. A few years later, he took a position in property accounting for General Mills, which later spun off Darden Restaurants.
"It's ironic he ended up working for a restaurant company. He loved food. I can't think of anything he didn't like," his wife said. Sometimes, he'd order every appetizer on a restaurant menu and still be up for dessert, she said.
A basketball player in high school and college, Campbell was also a season ticket-holder and longtime fan of the Orlando Magic.
Family friend Barbara Joyce said Campbell had a beautiful smile and always saw the potential in others. For several years, he was a lay minister at First Presbyterian Church of Maitland, where he also served as an elder and on the finance committee. He also served on the Visit Orlando board of directors.
Campbell was first diagnosed with anemia eight years ago but didn't get severely ill until after a business trip to Las Vegas in May 2010, his wife said. Even after that, he was constantly hounding his doctors to let him drive, play golf, and return to work, she said.
He was able to return to work for a short time, but his illness came back. "He had a deep faith that he would get well," Iris said.
In addition to his wife, Campbell is survived by sons Jason Campbell of DeLand and Zach, Travis and Austin Campbell of Longwood; brother David Campbell of Orlando, sister Arlene Walker of Tallahassee and four nieces and nephews.
DeGusipe Funeral Home and Crematory in Maitland is handling the arrangements. The funeral will be held Tuesday at First Presbyterian Church of Maitland.