In Memory
Tom Johnson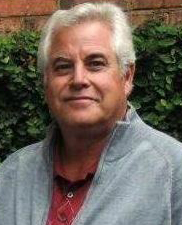 Thomas Lee Johnson
Jan 26, 1953 - May 16, 2014

Thomas Lee Johnson (Tom) passed away suddenly Friday, May 16, 2014 in Tallahassee, Florida. He was 61.
Tom was born January 26, 1953 in Colorado Springs, CO. The son of Neil B. and Anna G. Johnson, Tom made his home in Tallahassee, FL upon graduating from Florida State University with a B.A. in Business. He served as President of Pi Kappa Alfa fraternity. He was the proud business owner and operator of a local lawn maintenance company for the past 16 years.
Tom enjoyed his work and was truly dedicated to his customers. Tom's true passion was coaching youth baseball. Whether it was little league, or at the high school level, countless hours were devoted to mentoring the youth in Tallahassee. Tom was an avid golfer and enjoyed creating many delicious gourmet meals for family and friends, fly fishing and saltwater fishing, and traveling with his wife Sandra.
Tom finally realized his life dream of attending the Masters in Augusta, Ga. this past April. He loved the outdoors, fine dining and being with his family and friends for many years.
He is survived by relatives which include his wife, Sandra Sheffield Johnson, son Craig Johnson, daughter Lee Anna Miller (Brian), a grandson Bowen Miller, step-son Nicholas Garmon, brother Neil Johnson (Susan), sister Ann Smith (Thomas), nephews Bobby Livingston, David N. Johnson, Mark Johnson, sister's in-law Patsy Williams (Hugh), Linda Bok (Fred) and Amy Mullinax (Chris) and brother in-law Scott Sheffield (Tammy).
Tom will be truly missed by his loving dogs Brady, Snickers and the family cat, Kit Kat and grand-puppy Winston and by his many dear friends, his family and customers.
Visitation will take place on Tuesday, May 20, 2014 from 6:00pm to 8:00pm, with services to follow the next day at 11:00am all at Culley's MeadowWood Funeral Home, 700 Timberlane Road.

We welcome you to help us celebrate Tom and would love for you to share your memories of Tom and how he touched your life. In lieu of flowers donations can be made to the Alzheimer's Project.
Published in Tallahassee Democrat on May 19, 2014